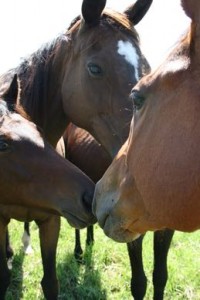 Each animal is treated as an individual. Whether your animal needs a general tonic, immune booster or treatment for a specific condition, we are here to help.
To place an order or for more information on which products will best suit your animals please email us at [email protected]
Some of the products available include:
Natural Immune Tonic herbal powder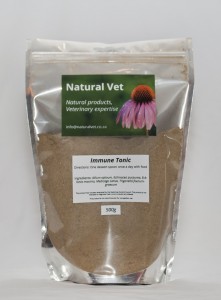 Natural Immune Booster herbal powder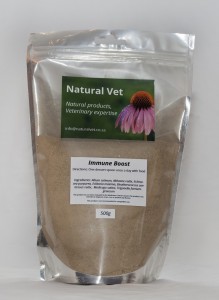 Natural Super Boost herbal powder
We also now stock Herbal Balm. Herbal Balm utilizes pure, natural herbs to produce a rub ideal for relieving muscular aches and pains.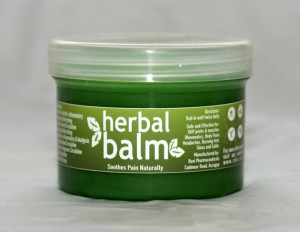 Colloidal Silver
Colloidal silver has been show to be invaluable addition when treating a number of conditions in humans, including HIV. Colloidal silver is a powerful natural broad spectrum disinfecting antibiotic and antimicrobial agent that acts as a preventative against systemic infections and disorders. Colloidal silver is capable of significantly reducing the severity of many bacterial and viral infections.
Colloidal Silver is available from us in both a gel and a oral liquid